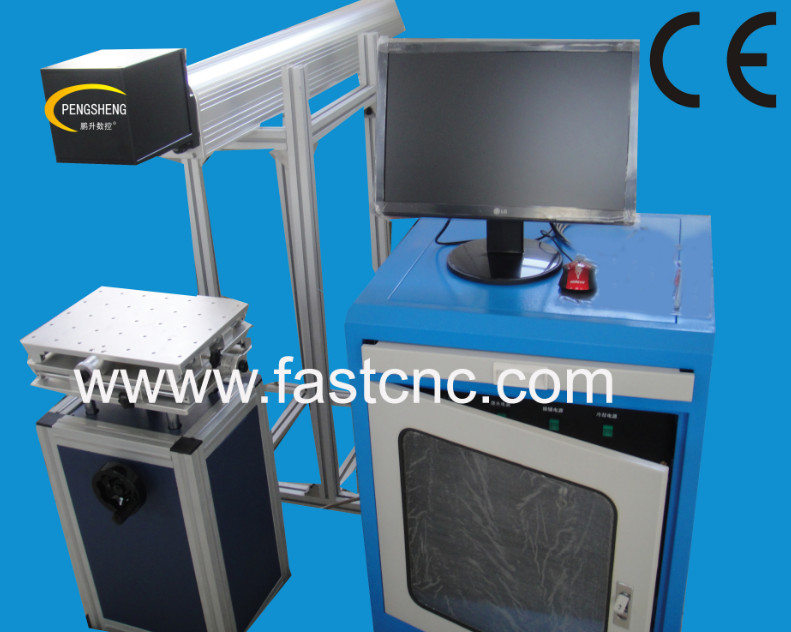 Feature:
CO2 Laser is one kind of gas laser which produces mid-infrared light at 10.64um. This laser efficiently converts electrical energy to optical
energy and thereby produces a high laser power to process the materails .

Our CO2 Laser Series equiped the importing CO2 Laser,High-Speed Resonace Mirror System .The speed is quicker and the performance is stable.
This series Laser Equipments have widely won user's trust depend on it's superior
performance and reliable quality.
Technical parameters:
Laser power

60W/100W

Laser type

Radio Frequency CO2

Whole machine power consume

3.5KW/4.5KW

Min line width

0.015mm

Laser wave

1064nm

Laser repeat frequency

<20khz

Marking speed

7000mm/s

Mirror width

200mm*200mm(optional)

Power supply

AC220 50HZ/ AC110 50HZ

Cooling way

Water cooling and protection system

Matching device

American Radio Frequency CO2 Laser

Producer

Graphic format supported

PLT,BMP,AI

Operating temperature

10oC-26oC

Min character

0.8mm

Pulse frequency

20KHZ

Marking style

Plane, cylinder

Repeat precision

<0.01mm

Net weight

120kg

Machine dimension

1080*530*1335(mm)
Applicable Industry:
This machine is used for marking;
It is widely applied for leather, food, craft gifts, cloth, electronic, meter, medicine,
communication instruments, package etc.
Applicable Materials:
This cutting machine is applicable for leather, cloth, acrylic, crystal, plastic, rubber, fabric,
epoxy, plexiglass, nameplates, package and printing, wood and other non-metal materials.